About Us
The Department of Zoology strives to provide high-quality education in the fields of Zoology and Life sciences. Initially focused on teaching, we have expanded our efforts to include comprehensive research programs at the Master's and Doctoral levels. We are dedicated to recruiting experienced teachers and renowned researchers, both from national and international backgrounds, to enrich the learning experience of our students and foster the professional growth of our faculty members. Our ultimate objective is to establish our Department as a leading institution known for its outstanding teaching and research capabilities.
Our department offers two academic programs: BSc Zoology and MSc Zoology. Additionally, we provide research opportunities for Master's and Doctoral candidates. Currently, we have a team of 6 permanent faculty members and guest lecturers who are involved in teaching these programs. It is our aim to engage subject matter experts in various fields to ensure that our students receive the best possible education in their respective subjects.
The Department was established in 1969 to offer Zoology courses to Pre-Degree and Undergraduate Subsidiary students. The BSc Zoology program was introduced in 1980, followed by the MSc Zoology program in 2013. Our research program at the PhD level commenced on September 7th, 2019.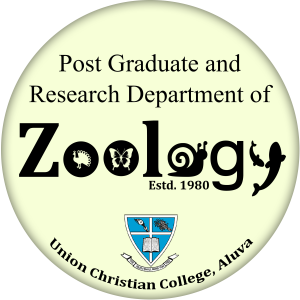 MISSION STATEMENT
To cultivate skilled and conscientious professionals in the field of animal sciences, both through education and research. To raise awareness among the general public regarding the welfare of animals and the significance of conserving and safeguarding biodiversity.